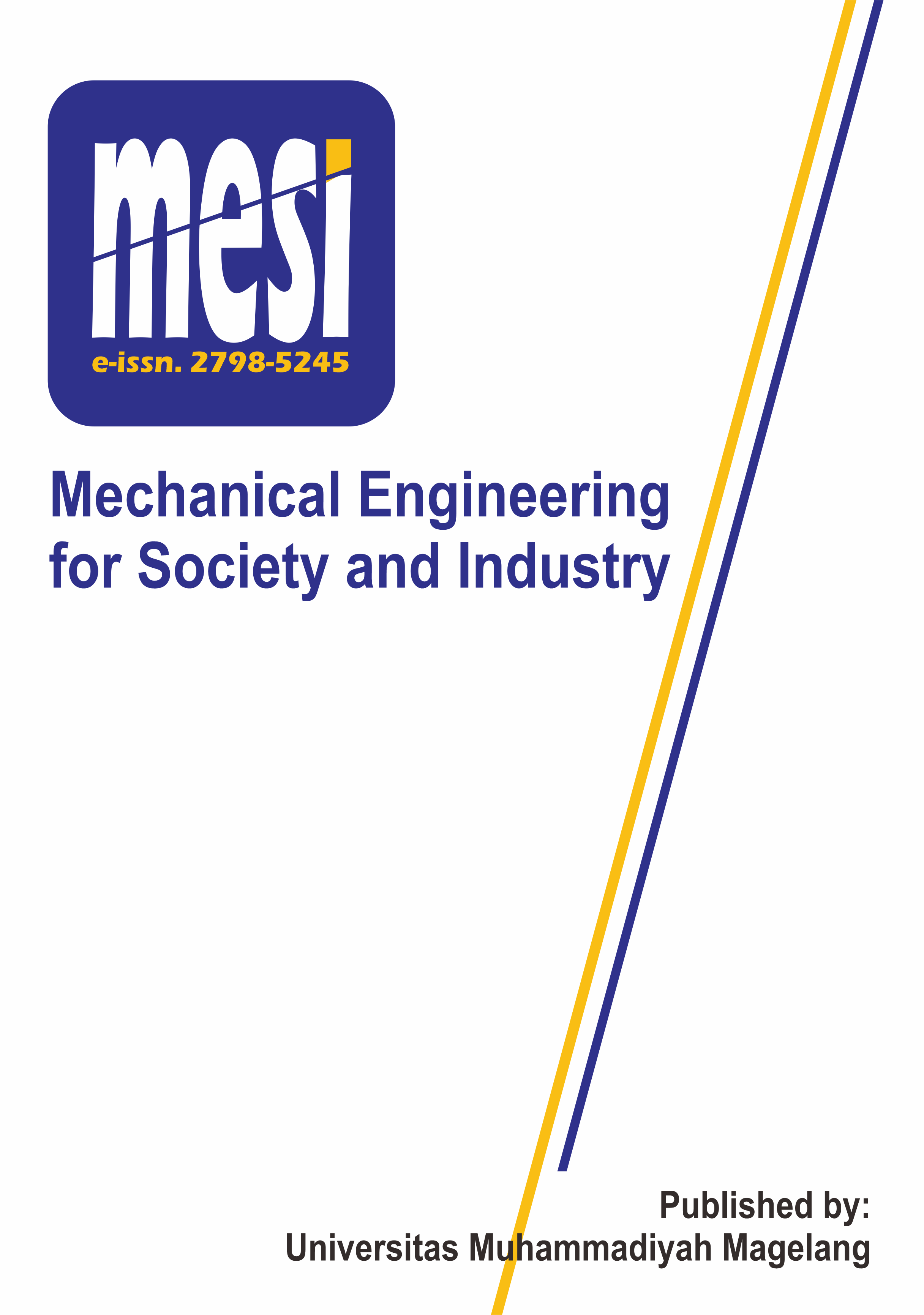 Mechanical Engineering for Society and Industry
An important discussion media between academia, society, and industry
E-ISSN: 2798-5245
Journal uniqueness >> Guide for Authors >>
Principal Editor: Prof. Dr. Muji Setiyo, MT.
>> Editorial board


CALL FOR PAPER
Dear Colleagues, we invite the academic community and industry researchers to share their R&D experiences for the next issue: Vol 1 No 2 (2021).
Authors benefits:
Open access—free for readers and free of article processing charges (APC).
Continuous publication—accepted articles will be published soon.
Proofreading service—accepted articles will receive proofreading services financed by the journal.